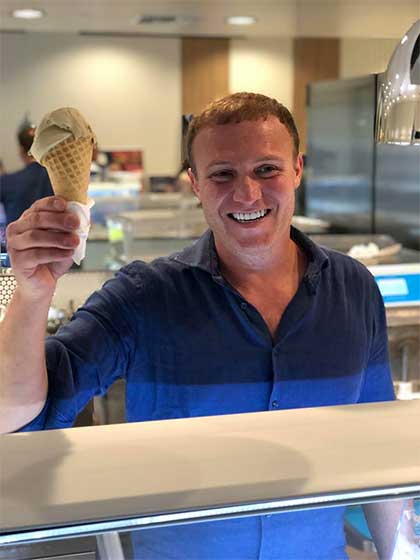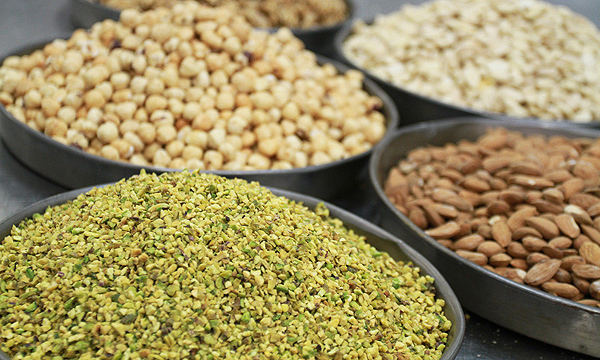 ABOUT US
Sometimes all the right ingredients just find their way together–and the story of Gelato Cimmino is no different.
It all began in a small town in Southern Italy called Torre Del Greco where entrepreneur and gelato aficionado Mario grew up in a beautiful home with his sister and 2 brothers. The kids had an idyllic childhood, and loved to play in the yard they shared with their three cousins. Destined to make his mark, the tall blond, blue-eyed Mario's favorite childhood memories are woven around family and gelato, and to this day, this is what inspires him.
Mario has always been a frequent traveler and has enjoyed the great food and deserts the world over. In fact, Mario met his wife Branka in Spain and then married in Italy where they started a family of their own. After time in Europe, the couple moved to the United States, and now call Scottsdale, Arizona home. In search of a way to bring his new adopted country some of the joys of Italy from his youth, Mario began to think of ways to introduce Italian gelato to his adopted hometown and his new friends.
Described as the harshest gelato critic ever, Mario's decision to bring gelato to the States has been a labor of love. Utilizing his skills and an entrepreneur and business owner, Mario has devoted himself to uncompromising quality. Making many trips back and forth to Italy each year, Mario has learned what to look for in great gelato–the taste, the texture, the richness, the freshness. For example, gelato in the United States uses pasteurized milk but the gelato that Mario grew up with is unpasteurized, creamy, and thick. The full flavor is impossible to match without the right ingredients! And over time, Mario was able to narrow down his search and discovered what he believes is the best gelato on the planet–a family recipe handed down from one generation to the next and never before available outside of Southern Italy.
Gelato from Italy to America
Mario's dream was to bring the very best gelato from Italy to American families so they too can enjoy the delicious, refreshing treat for generations to come. It took the kind of dedication and ingenuity that only he could bring. But finally, Mario's dream and all of the ingredients have come together. But it isn't just the gelato, it is the whole experience. In the Gelato Cimmino, store your gelato will be made in front of you! Watch the exquisite dessert come together and then enjoy it served to you in a fresh, tasty, homemade cone.
In addition to fruits, citrus, and other favorites, unique Italian flavors such as Caffe' Affogato, (gelato with coffee poured over the top) and Caffe' del Nonno (creamy coffee gelato with a mix of other flavors) will be available in the stores. Have questions about the company and our core values or other questions?  Visit our FAQs page, chances are you'll find the answer there!
Gelato Cimmino the true taste of Italy… on a spoon!