Scottsdale's Best Gelato
Our company was born from the idea of bringing tradition rich gealto to the Scottsdale area. Old World techniques,premium ingredients imported fresh and a passion for our craft makes our gelato authentic and amazing. We're an authentic Italian gelateria that serves flavors paired with inspiration, fresh ingredients and creativity right around the corner from you in Scottsdale.

CIMMINO GELATO: BORN IN ITALY, AT HOME IN SCOTTSDALE

OUR MENU: ONLY THE BEST INGREDIENTS
TO MAKE GREAT GELATO, WE USE THE BEST INGREDIENTS
At Gelato Cimmino, it tastes better because it is better. If you're craving a cool, refreshing gelato or a warm, cozy coffee you can get both at our store….handmade and delivered with a smile.
Don't take our word for it though, read our reviews and see what our happy customers have to say about us.
Here's a sample of some of our flavors.
Almond
Almond & Orange
Amarena Cherry
Chocolate Chip
Cinnamon
Coconut
Coffee
Dark Chocolate
Hazelnut
Hazelnut & Nutella
Milk Chocolate
Milk Cream
Peanut Butter (Seasonal)
Peanut Butter Cup
Pistachio
Blueberry (Seasonal)
Cantaloupe (Seasonal)
Lemon
Raspberry
Strawberry
Cimmino Rock
Last updated on June 24th, 2019.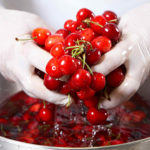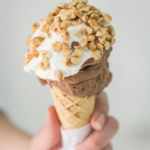 AMAZING GELATO, SERVED WITH A SMILE
Come discover our speciality coffee drinks and amazing desserts. We make everything from scratch and are constantly adding new flavors.
WHERE TO FIND US
Nestled in the Main Street Arts District of Scottsdale, we are an easy drive from most places in the city. Art galleries, boutique shopping and restaurants are just steps away from our shop. Come see why we're Scottsdale's choice for authentic gelato. Read our reviews and hear it directly from our happy customers!


ONLY THE BEST INGREDIENTS
It all began in a small town in Southern Italy called Torre Del Greco where entrepreneur and gelato aficionado Mario grew up in a beautiful home with his sister and 2 brothers. The kids had an idyllic childhood, and loved to play in the yard they shared with their three cousins. Destined to make his mark, the tall blond, blue-eyed Mario's favorite childhood memories are woven around family and gelato, and to this day, this is what inspires him.
Mario's dream was to bring the very best gelato from home to American families so they too can enjoy the delicious, refreshing treat for generations to come. It took the kind of dedication and ingenuity that only he could bring. But finally, Mario's dream and all of the ingredients have come together. But it isn't just the gelato, it is the whole experience. In the Gelato Cimmino store, your gelato will be made in front of you! Watch the exquisite dessert come together and then enjoy it served to you in a fresh, tasty, homemade cone.
Gelato Cimmino the true taste of Italy… on a spoon!